Vintage Chevrolet truck radios for Chevy trucks from 1947 – 1984. Including C10, C20, C30, COE long wheelbase and short wheelbase.
For the early years, up to the early 1960's, tube radios were the standard bearer. Not necessarily more difficult to get working properly, the tube radios can be rare and present a problem getting the correct tubes.
The great news is that the transistor radios were extremely reliable and ling-lived, with only dried out capacitors to contend with.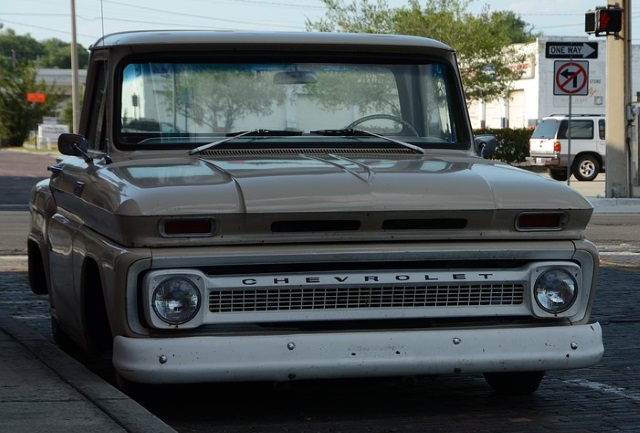 1947 Chevrolet Truck Radios
1948 Chevrolet Truck Radios
1949 Chevrolet Truck Radios
1950 Chevrolet Truck Radios
1951 Chevrolet Truck Radios
1952 Chevrolet Truck Radios
1953 Chevrolet Truck Radios
1954 Chevrolet Truck Radios
1955 Chevrolet Truck Radios
1956 Chevrolet Truck Radios
1957 Chevrolet Truck Radios
1958 Chevrolet Truck Radios
1959 Chevrolet Truck Radios
1960 Chevrolet Truck Radios
1961 Chevrolet Truck Radios
1962 Chevrolet Truck Radios
1963 Chevrolet Truck Radios
1964 Chevrolet Truck Radios
1965 Chevrolet Truck Radios
1966 Chevrolet Truck Radios
1967 Chevrolet Truck Radios
1968 Chevrolet Truck Radios
1969 Chevrolet Truck Radios
1970 Chevrolet Truck Radios
1971 Chevrolet Truck Radios
1972 Chevrolet Truck Radios
1973 Chevrolet Truck Radios
1974 Chevrolet Truck Radios
1975 Chevrolet Truck Radios
1976 Chevrolet Truck Radios
1977 Chevrolet Truck Radios
1978 Chevrolet Truck Radios
1979 Chevrolet Truck Radios
1980 Chevrolet Truck Radios
1981 Chevrolet Truck Radios
1982 Chevrolet Truck Radios
1983 Chevrolet Truck Radios
1984 Chevrolet Truck Radios