Finding radios for Chevrolet cars (1949 – 1975), full-sized Chevrolets, including the basic 2-door post sedan, all the way up to a luxury 2-door convertible and hardtop.. By 1955, the new Chevies were already on the way to becoming an American icon.
The great news is that the OEM radios from this era were sturdy and well-built. Many can still work well to this day! Sometimes you'll need to replace the capacitors as they dry out, but the rest of these old car radios are pretty timeless.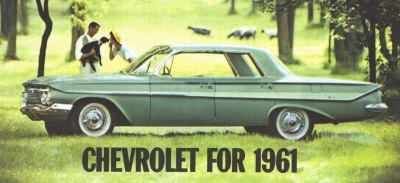 Find radios for full-size Chevrolets (Impala, Bel Air, Beaumont, Del Ray, 150, 210, Biscayne)  – 1961 through 1975. By 1961, most full-size Chevrolet radios had moved to all-transistor design. For us, looking at 50+ year old radios – that's a good thing, as many of these reliable radios still work great!
1949 Chevrolet Full-Size Radios
1950 Chevrolet Full-Size Radios
1951 Chevrolet Full-Size Radios
1952 Chevrolet Full-Size Radios
1953 Chevrolet Full-Size Radios
1954 Chevrolet Full-Size Radios
1955 Chevrolet Full-Size Radios
1956 Chevrolet Full-Size Radios
1957 Chevrolet Full-Size Radios
1958 Chevrolet Full-Size Radios
1959 Chevrolet Full-Size Radios
1960 Chevrolet Full-Size Radios
1961 Chevrolet Full-Size Radios
1962 Chevrolet Full-Size Radios
1963 Chevrolet Full-Size Radios
1964 Chevrolet Full-Size Radios
1965 Chevrolet Full-Size Radios
1966 Chevrolet Full-Size Radios
1967 Chevrolet Full-Size Radios
1968 Chevrolet Full-Size Radios
1969 Chevrolet Full-Size Radios
1970 Chevrolet Full-Size Radios
1971 Chevrolet Full-Size Radios
1972 Chevrolet Full-Size Radios
1973 Chevrolet Full-Size Radios
1974 Chevrolet Full-Size Radios
1975 Chevrolet Full-Size Radios