Early Mustang AM radios were made by two companies – Philco and Motorola. FM radios, beginning in 1966, were made by Bendix. The AM radios are far more common than the FM units.
How to identify Mustang Radios
Model numbers would reflect the manufacturer –
5TMZ = 1965 Mustang, Motorola (M = Motorola, Z = Mustang)
5TPZ = 1965 Mustang, Philco (P = Philco, Z = Mustang)
6TPZ = 1966 Mustang, Philco and so on, well into the 1970's.

The radios from each manufacturer looked slightly different, but both fit the car just fine, and both looked the same once installed. See the minor differences below –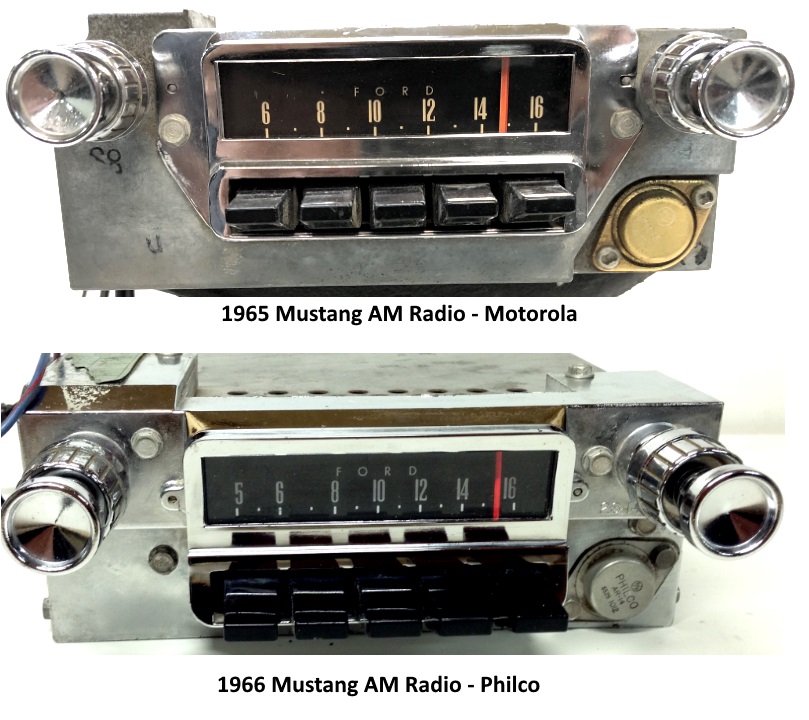 What To Look For
Wires & Plugs –
You want to make sure the radio has the original plugs for easy installation. Connections include single plugs for power and backlight plus a double for speaker.
Of course you can hardwire the radio to your car, but why? There are lots of radios out there with intact wires, and they will make for the cleanest radio installation.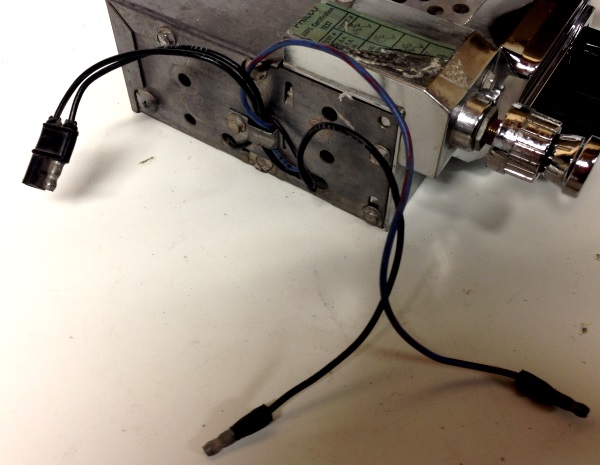 Knobs
Make sure the radio you're considering has original knobs. Of course, you can buy reproduction knobs, but why should you when they are usually included on most good radios practically free.
Rust
This can be a big problem as many radios were improperly stored – sometimes outside where water could cause a lot of damage. If you see rust on the case – stay away!
Functioning Controls
Be sure to ask the seller (or test them yourself) if the controls work as they should. This includes the on/off volume, tone, tuner and pushbuttons. Remember, these radios are 50+ years old in many cases and the controls often need cleaning and adjustment to work properly.
Does It Work?
Ask to see a video of the radio working! That's the least the seller can do, and, if it does work, the seller should provide video proof gladly.
No DOA
Get a DOA (Dead On Arrival) guarantee from the seller!
Finally, read my guide on how to buy a radio on eBay here – and best wishes!
Mustang Radios For Sale
1965
1966
1967
1968
1969
1970
1971
1972
1973
1974
1975
1976
1977
1978
1979
1980
1981
1982
1983
1984
1985
1986
1987
1988
1989
1990
1991
1992
1993