What is an old car radio vibrator and why should you learn about them and how they work?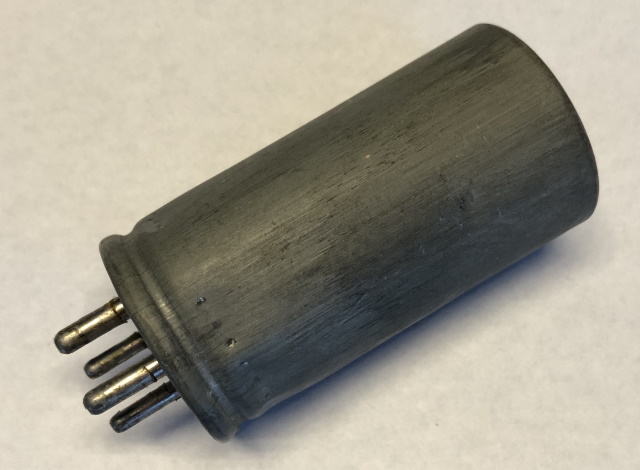 If you're reading this post than you're probably already an old car (or an old truck) aficionado. Maybe you even have one that you drive around. Chances are that the vintage radio in that old car doesn't work, or maybe it's not even there. Maybe you've even replaced that original AM radio with a modern equivalent.
But you still should know what an old car radio vibrator is and how it works.
Pre-1960 = Vacuum Tube Radio (Diode)
If your old car (or truck) is pre-1960, then it probably has, or had, an AM radio. Back then, FM wasn't a "thing" and stereo sound wasn't in cars – yet. And that old car radio probably had tubes to power the amplifier. Unless you had one of the newfangled transistorized car radios, which weren't installed in a lot of cars by then.
Before modern transistors, vacuum tubes, the antique equivalent of a transistor, powered all electronic equipment. And vacuum tubes powered all car and truck radios. Vacuum tubes were used to amplify the sound from the radio. But vacuum tubes had some drawbacks. They were bulky and used a lot of power.
Vacuum tubes use a lot of power because they work due to a principle called thermionic emission. Thermionic emission essentially works by heating up a metal plate which than knocks some electrons loose, so they can move freely.
These electrons flow in these early vacuum tubes (known as rectifiers as they rectify the voltage in one direction only) between an anode and a cathode in a vacuum environment (hence vacuum). Thus creating what's known as a diode. This diode acts like a one-way switch for electricity, allowing electrical current to flow one way only – like a transistor.
This diode, with only an anode and a cathode is interesting, but has limited use in our example.
The Triode, Circa 1907
In 1907, electronics pioneer Lee DeForest added a third electrode to the vacuum diode, creating a triode. This new triode enabled the vacuum tube to be used an an amplifier of electrical signals. This was (and is) quite useful as weak radio signals could then be amplified and directed through a loudspeaker for enjoyment for all.
While making amplified sound a reality, the vacuum tube uses quite a lot of electricity. Heating the metal plates really gobbles up the power in a vacuum tube.
And this big electricity appetite is where an old car radio vibrator comes in real handy!
Turn DC Into AC, Turn Up The Voltage!
The vast majority of old cars had a 6 volt electrical system, which was just fine for running the basic systems – starter, ignition and lights, etc. But those old tube radios needed much higher voltages, usually between 50 volts and 250 volts. Furthermore, DC 6 volts can't be stepped up (increased) to the levels needed to run the vacuum tubes that amplify the sound for the radio.
This is where the old car radio vibrator comes in handy. The mechanical vibrator has contact points that are mounted on strips of flexible, springy metal. These contact points are made to vibrate by an electromagnet, making the points open and close very fast. The direct current (DC) voltage from the car battery is applied to these contact points, and the interruptions in current as the points open and close effectively generates a square wave, which looks a lot like alternating current (AC).
We know that alternating current can easily be stepped up – or stepped down – with a simple transformer. And all old car radios have a transformer that will increase this AC voltage up to an amount that will power the old car radio!
Thanks to the simple but effective old car vibrator it's now possible for the radio to get the voltage it needs and we have a working radio!
Here are some of the great pages where I got my information for this article;
engineering.com – vacuum tubes
radiosforoldcars.com vibrators advantages