Thunderbird, first generation, 1955, 1956 and 1957.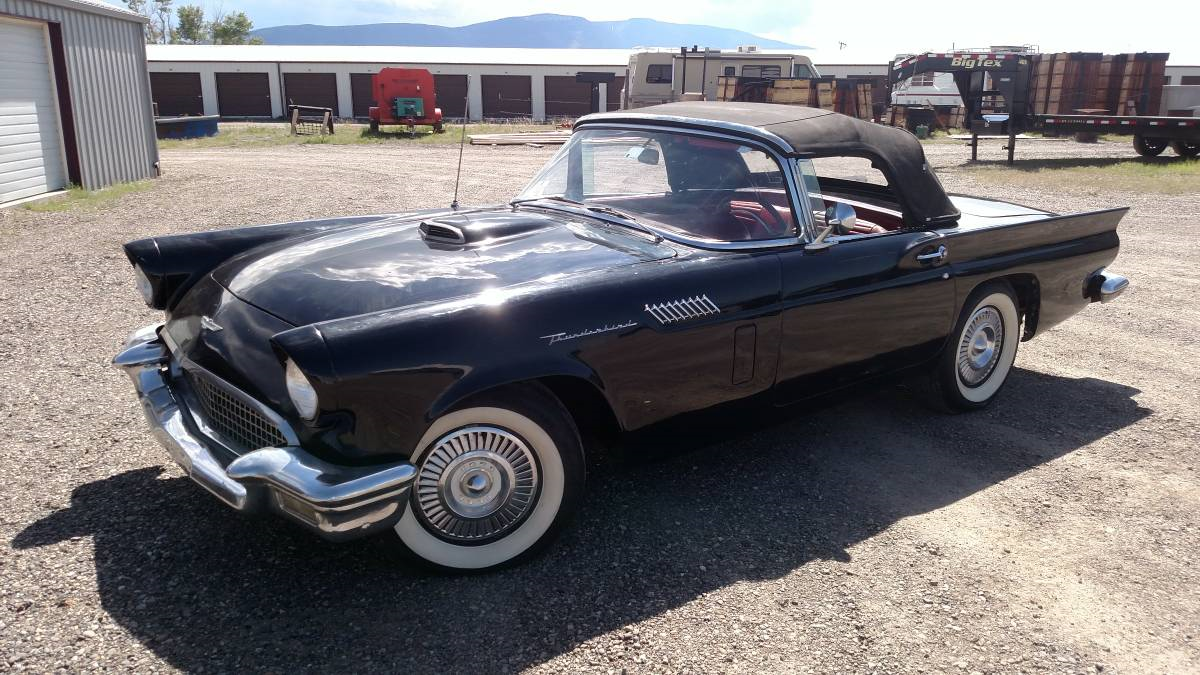 The first generation of Thunderbirds, also known as "Baby Birds" first appeared in 1955. They were Ford's answer to the Chevrolet Corvette, the famous fiberglass creation from 1953. But, early on, the Corvette was a failure as compared with the first-generation Thunderbirds. Over 60,000 Baby Birds were made, and around 20,000 Corvettes were made through 1957.
It's true that these Thunderbirds were really not sports cars. They were more of a luxury tourer with options such as automatic transmission, power windows, power seat, power steering and power brakes.
Most of the Thunderbirds of this era came with the optional Wonder Bar radio.
1955 Ford Thunderbird Radios
1956 Ford Thunderbird Radios
1957 Ford Thunderbird Radios