The Dodge Dart was introduced in 1960 as a downsized model that was to replace the Plymouth as a low-priced offering for Dodge dealers. Dodge dealers had sold Plymouth products since the 1930's, and with the demise of the DeSoto brand, Dodge was pushed upmarket.
By 1963 the Dart had turned into a "senior compact" with a wheelbase of 111″ as compared to the Plymouth Valiant's 106.5″.
Radios for Dodge Dart including 2-door, 4-door, convertible, GT, GTX and station wagon.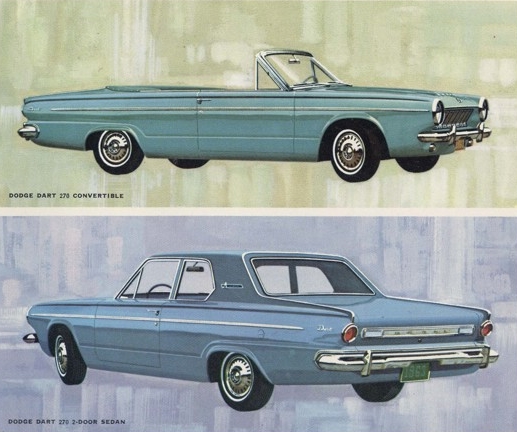 1961 Dodge Dart Radios
1962 Dodge Dart Radios
1964 Dodge Dart Radios
1965 Dodge Dart Radios
1966 Dodge Dart Radios
1967 Dodge Dart Radios
1968 Dodge Dart Radios
1969 Dodge Dart Radios
1970 Dodge Dart Radios
1971 Dodge Dart Radios
1972 Dodge Dart Radios
1973 Dodge Dart Radios
1974 Dodge Dart Radios
1975 Dodge Dart Radios
1976 Dodge Dart Radios
1977 Dodge Dart Radios